Oh man, Galavant, on ABC, is just fantastic! Has anyone seen it? I'm in love. 
Here's a link to the show. Not sure if it will be available everywhere. 
http://abc.go.com/shows/galavant
It's a musical comedy TV show about a medieval fantasy world, and it just rocks. Very, very silly, but fun. The actors are so committed to every joke, and play it all so straight, it just works. And my goodness, our hero Galavant, played by Joshua Sasse, is quite the hunk. But a hunk who sings and jokes too? I'm a dead duck.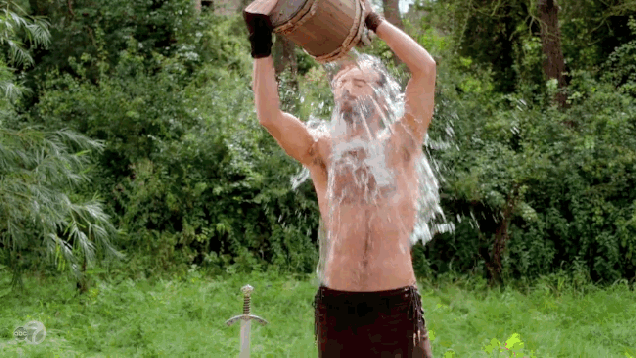 But to be honest, I think I love the villain, King Richard, played by Timothy Omundson and his strong man Gareth even more. I loved it when Gareth commanded "Everybody sing!" so menacingly, I just laughed out loud. 
The female leads are great too, as well as Gal's squire, Sid. LOL. 
Please, please check it out! It's written by the people who created the Disney movie Twisted, but its definitely for adults. There are a couple of bleeped swears, but nothing too dirty. Very very fun! Its only a short series, 8 episodes total, so hopefully they won't have time to mess it up too badly.